There will be no Ryton Market now until April 30th. Due to the extreme weather we faced during the winter months last year, along with the damage inflicted on our marquees we have opted to stay on the side of caution and relaunch in the Spring with the Ryton Food Fayre. More information on the food fayre will be coming soon. Thanks for the continued support from our loyal customers, traders and volunteers.
We are rolling out a new service which might be of benefit to people who are not too sure about branding and social networking. If you would like to discuss the services we offer please get in contact with
[email protected]
for a chat about your requirements.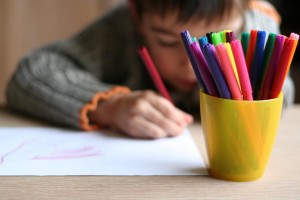 The Chris Evans Breakfast Show's 500 words competition is back for 2016!
The Duchess of Cornwall is to be the honorary judge for the competition and joining her on the judging panel are children's authors Malorie Blackman, Charlie Higson, Frank Cottrell Boyce and Francesca Simon.
BBC 2 reached a record last year with 120,421 entries.
500 WORDS is challenging children 13 and under from all over the UK to enter their original stories about any fictional topic, subject or theme and enter it online. The winner will have their story read live by a chosen celebrity…such as Sir Kenneth Branagh, Jeremy Irons, Hugh Bonneville or Benedict Cumberbatch.
As 2016 marks 400 years since the death of Shakespeare the competition will be held in The Globe in London, and is open from the 18th January 2016 and closes for entries at 7pm on February the 25th.
Winners from the two age groups 4-9 and 10-13 will receive prizes such as:
Gold winners- will win Chris Evans height (6.2")in books and 500 books for each of theirs schools.
Silver winners- will win Alex Jones' height in books (5.6")
Bronze winners- will win their own height in books.
Benefits of a competition such as this are that the children are encouraged to use their imagination and creativity in a positive and educational way. It will ultimately boost their self-esteem and give them a sense of achievement.
Children can enter the 2016 competition at   https://500words.external.bbc.co.uk/opportunity/1
For those of you who were unable to attend our AGM in November, please find a copy of our 
Annual Report 2014/5
 for your records.